Kilan Anderson, The World's Greatest Car Guy Examines Providing Life Long Friendship And Outstanding Service In Automotive Sales in New Interview with Business Innovators Magazine
The World's Greatest Car Guy, Kilan Anderson, was recently interviewed by Business Innovators Magazine about providing life long friendship and outstanding service in automotive sales.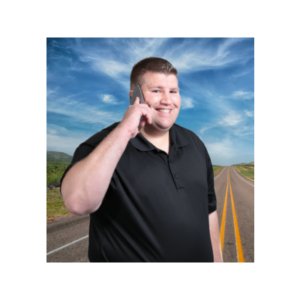 Business Innovators Magazine recently caught up with The World's Greatest Car Guy, Kilan Anderson, to discuss his insights on providing life long friendship and outstanding service in automotive sales.
According to Anderson, he best best serves his clients by providing them respect, love, and understanding. He also noted that he is blessed to have a great product and that he represents an amazing staff who cares about their clients needs. Anderson doesn't just sell cars… he is providing reliable transportation so that his clients lives are less stressful and more enjoyable.
Anderson, said "I love making car buying a great memory and touching the lives of my clients. I would say I am most passionate about seeing my clients smile and their stress being relieved as they no longer have to worry or stress out about their current vehicle situation."
When asked what are some common misconceptions that people have about what he does or about his industry that he would like people to know, Anderson said, " Not all sales people are liars, not all are going to rip you off… We don't have 10k of mark up on our vehicles… We really do want to help you."
During the interview Anderson outlined how he helps people overcome these common misconceptions, explaining, " I am blessed enough to have a lot of my clients who will vouch for me and have written and made videos testifying about my kind good heart… I am here to serve my clients."
Kilan Anderson is one of Houston Texas' best car guys and his kind heart shows wherever he goes and in all of the aspects of his life. In fact, true to his compassionate nature, Anderson recently partnered with Got Child!, which is a nonprofit organization that is bringing awareness to prevent Hot Car Deaths to save children. As a car salesman, Anderson wanted to partner up with Got Child! to help bring awareness to stop children from being unsafely left, and forgotten, in hot cars. Anderson plans to bring awareness by donating on behalf of all the customers who purchase a vehicle from him. Anderson has pledged to raise five thousand dollars on behalf of Got Child! this year.
With an exciting year ahead of him, the interview concluded with Anderson saying "I am excited to be able to reach and serve more and more people and help them too have a great car buying experience."
To read the full interview on Business Innovators Magazine, visit: http://businessinnovatorsmagazine.com/kilan-anderson-providing-life-long-friendship-and-outstanding-service-in-automotive-sales/
To learn more about Kilan Anderson, please visit: http://kilananderson.com/
Media Contact
Company Name: Revamp Media Agency
Contact Person: Information Department
Email: [email protected]
Phone: 916-359-9213
Country: United States
Website: http://www.revampmediaagency.com